About the Artist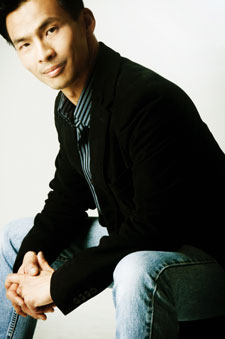 Through his bold and intricate oversized watercolor paintings, Zen (aka Cheng-Chieh) Chuang wants to share with you the beauties and mysteries he finds in the physical world. Zen uses the name for this website to reflect his goal to paint from the Earth to the sky, toward a collection with the range of the subjects as expansive as the name suggests. Having art as a source of nourishment and refreshment for his own spirit and soul, Zen invites you to enjoy his work as if taking a leisurely stroll on a bright Sunday morning.
Zen's paintings are the fruit of his early exposure to traditional Chinese brushstroke paintings and his subsequent world experiences. Born in Taiwan, Zen lived in Argentina before making the United States his home. At Brown University, Rhode Island, he studied art and biochemistry. After having taught at a public high school in New York City he earned his M.D. degree from Yale University School of Medicine.
For years after finishing a Family Medicine residency program at Brown, Zen divided his time painting and practicing medicine as a traveling physician, mostly in medically underserved areas in the United States, from rural Carolinas and Maine to inner city Providence, Rhode Island; from New Mexico's desert to Alaska's arctic tundra. He picked up themes for his paintings along his travels, enjoying both the practice of medicine as well as the art of watercolor painting.
Presently Zen practices family medicine in Raynham, MA. He continues to paint subjects culled from his journey in life. He also directs a course for medical students at Brown Medical School called ART & MEDICINE, exploring the roles art plays in healing and health for both patients and physicians alike.
For a link to the website for Zen's medical practice, please check out www.LakesideFP.com.
For a link to a book Zen has written The Pearls of Life: 101 Simple Ways to Health & Happiness, please check out www.101SimpleWays.com .